OPEC's next meeting is scheduled for this upcoming Thursday, November 30th. While the meeting itself is expected to go smoothly, OPEC's impact has been waning since Russia joined the conversation late last year (see also "Putin Crowns Himself OPEC King"). TankerTrackers is looking for an extension of the relatively successful production cuts that were implemented November 30th of last year, potentially with more nations added to the deal. Money managers have not forgotten the last meeting (25 May 2017) in which the prudent move was to buy the rumor and sell the news.
As of Friday's close, WTI ended the week +4.0% and Brent finished +1.8%.
Conflicting 2018 forecasts
In their Oil Market Report released earlier this month, the International Energy Agency (IEA) lowered its demand forecast for this year and next. Opposingly, OPEC's forecast for 2018 was adjusted higher in their November Monthly Oil Market Report. Obviously only one of these predictions can be correct – but one can't help but wonder – with the political machinations going on in Saudi Arabia – if OPEC's forecast is somewhat biased.
Systemically low volatility has subjugated oil markets
In spite of the upcoming meeting and unrest in the middle east, oil vol has been steadily ticking down since the middle of the year and is currently at lows not sustained since 2014. Pictured below are the constant maturity volatilities for 7, 14, and 30 day ATM options: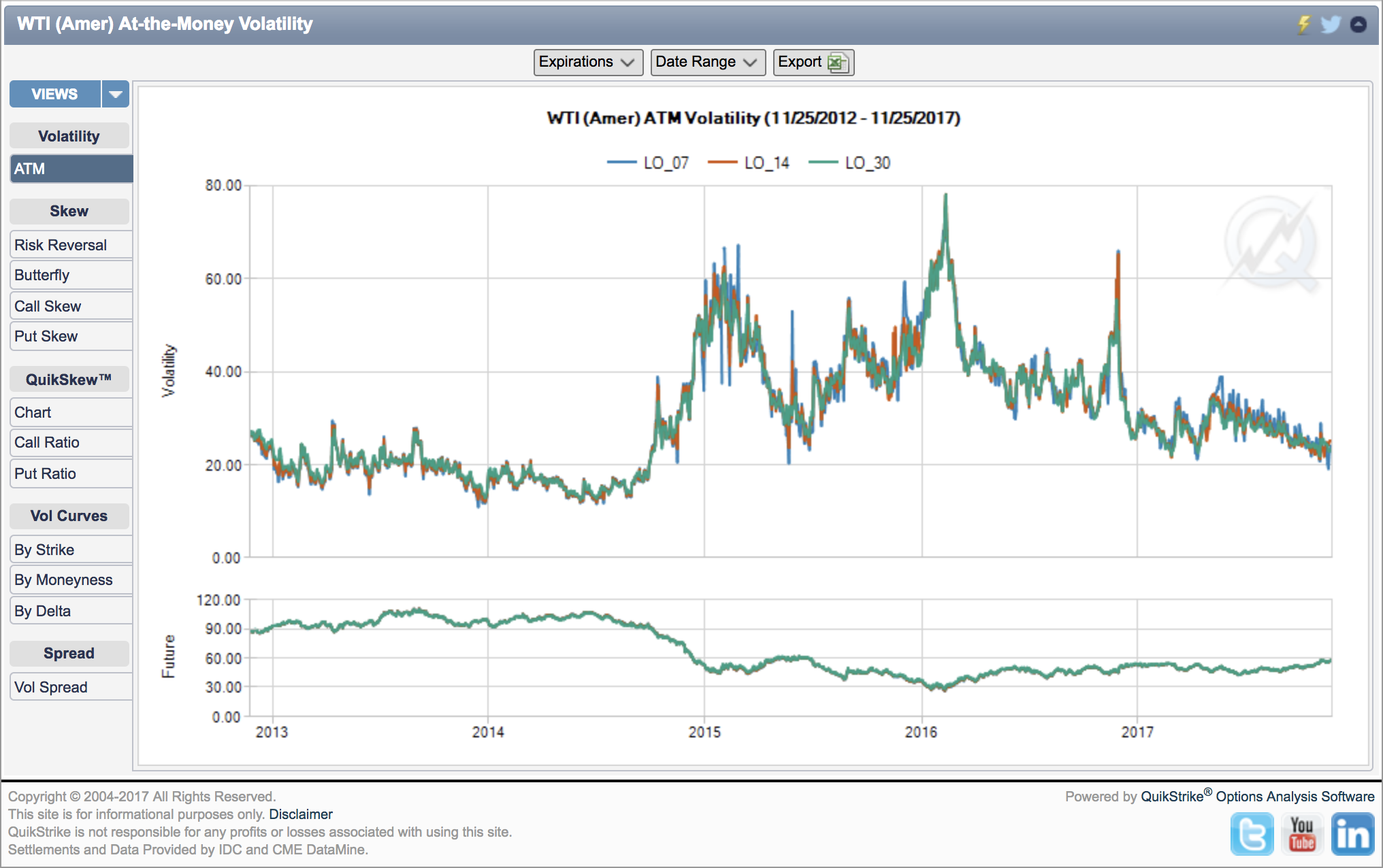 Upcoming options expirations offer unique precision to play the meeting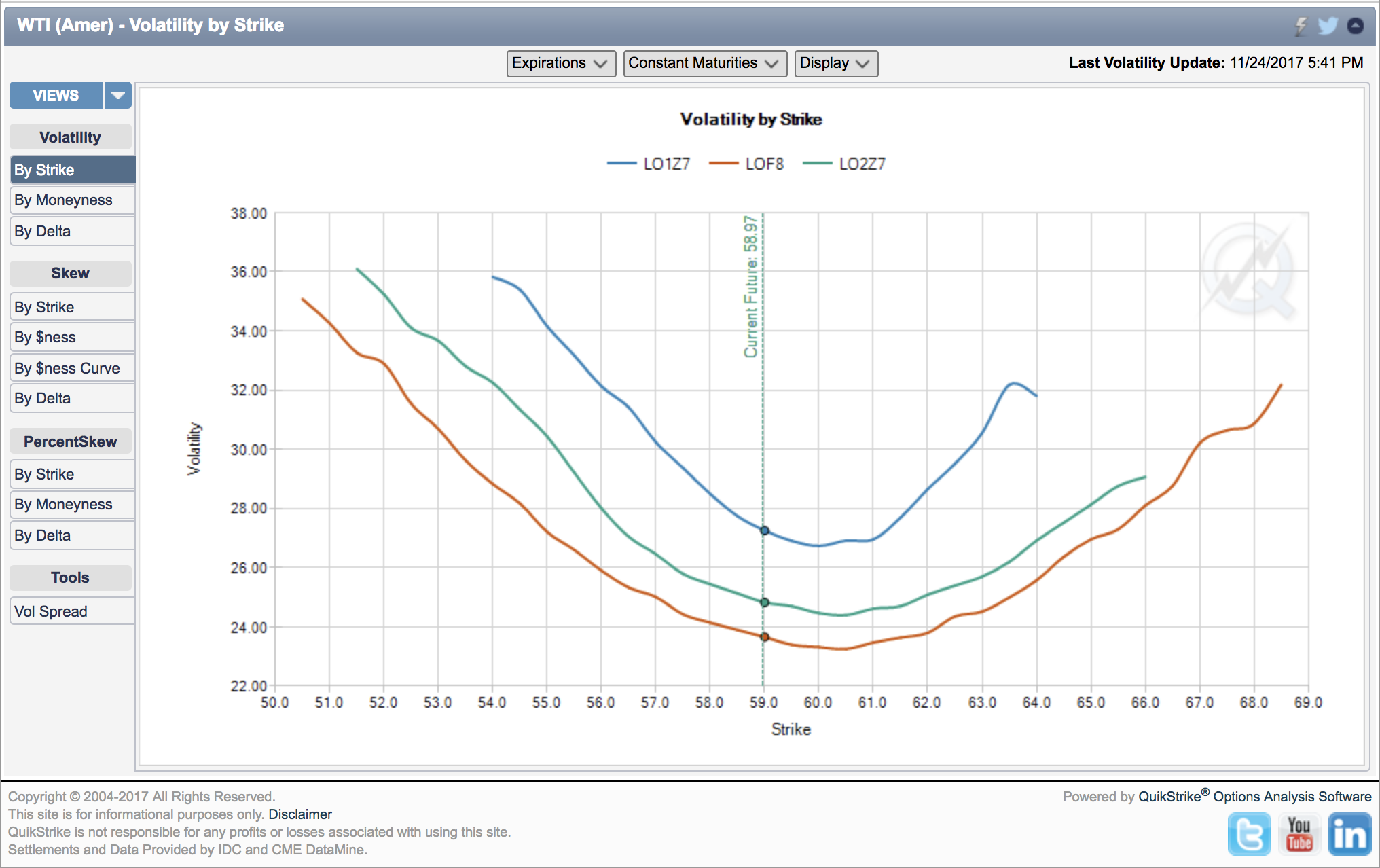 LO1Z7 expires Dec 1st (underlying CLF8)
LO2Z7 expires Dec 8th (underlying CLF8)
LOF8 expires Dec 14th (underlying CLF8)
Open interest and max pain
Max pain prices are unsurprisingly strictly decreasing. For more information on max pain login to QuikStrike and go to "Market Reports" –> "OI – Max Pain" –> "What is Max Pain?" (in the upper right hand corner).
http://www.bantix.com/wp-content/uploads/2017/11/LOF8-Max-Pain.png
1396
2032
bantixauthor
http://www.bantix.com/wp-content/uploads/2015/05/Bantix-logo-transparent1.png
bantixauthor
2017-11-26 21:42:21
2017-11-26 21:42:21
Everything you need to know about the upcoming OPEC meeting